Meet Julia S. Slater
Julia Slater represents people who have been injured due to another's fault, including those who have suffered severe, permanent personal injuries. She is dedicated to helping those who have been wronged, and does so through her hard work and commitment to helping victims. Ms. Slater believes in giving individualized and personal attention to each of her clients rather than treating her clients like a number. She does this through one-on-one communication, and getting to know her clients and the difficult things they have experienced.

Personal Injury Lawyer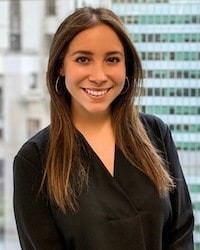 Driven by Results
$ 235 m
in Settlements Won
Frequently Asked Questions
I have a potential case, but I was injured outside of the New Jersey/New York area. Can you still help me?
Yes. I work with law firms all around the country, so if you or someone you know has a potential case that belongs either outside of the New Jersey/New York area or if you are not sure of where to bring your case, I can help guide you through this process. If you have a potential case and it is not one that myself or my firm would be willing handle, I will recommend a highly experienced and reputable lawyer for you to bring your case to.
I was involved in an accident where I was injured physically and/or emotionally. What should I do now?
It is important to seek medical attention as quickly as possible for your best chance at a healthy recovery, which is the number one priority. It is also very important to document the accident and injuries as best as you can—the best ways to do this are to take photographs of the scene and of your injuries, and to obtain contact information for any witnesses to your accident. Most importantly, you should contact a lawyer who can assess whether or not you may have a case so you can be timely instructed on how to proceed.
Is the process expensive?
No. I handle all cases on a contingency fee basis. I only get paid if I recover a monetary award for you.
How long do I have to file my lawsuit?
In New Jersey, you generally have two years from the date of a negligence accident to file a lawsuit. However, there are exceptions to this rule. In New York, you generally have three years from the date of a negligence accident to file a lawsuit. However, there are exceptions to this rule as well. For a more accurate answer, as a statute of limitations analysis is done on a case by case basis, contact a lawyer as soon as possible, as every case is different.
How long will my case take to be resolved?
It is impossible to give an answer to this question. Lawsuits can take anywhere from a month to several years to be resolved. The duration of a lawsuit depends on a number of factors. One factor is the type of case we are dealing with. For example, a motor vehicle accident lawsuit vs. a medical malpractice lawsuit. Another factor that determines the duration of a lawsuit is whether a case is actually filed or not. For example, if your case is resolved prior to filing suit through a settlement, that case would likely be resolved much sooner than if that same case went to trial.
How much is my case worth?
This a question that is asked by almost every client, yet there is no way of accurately answering it. There are a number of factors that determine how much a case is worth. Even with all of the facts of a case, it is truly impossible to predict what a case's value is. Consult with a lawyer for more information.
Free Consultation
You Pay Nothing Unless We Win